20% Progesterone Cream 100 ml Pump - Coconut Oil Based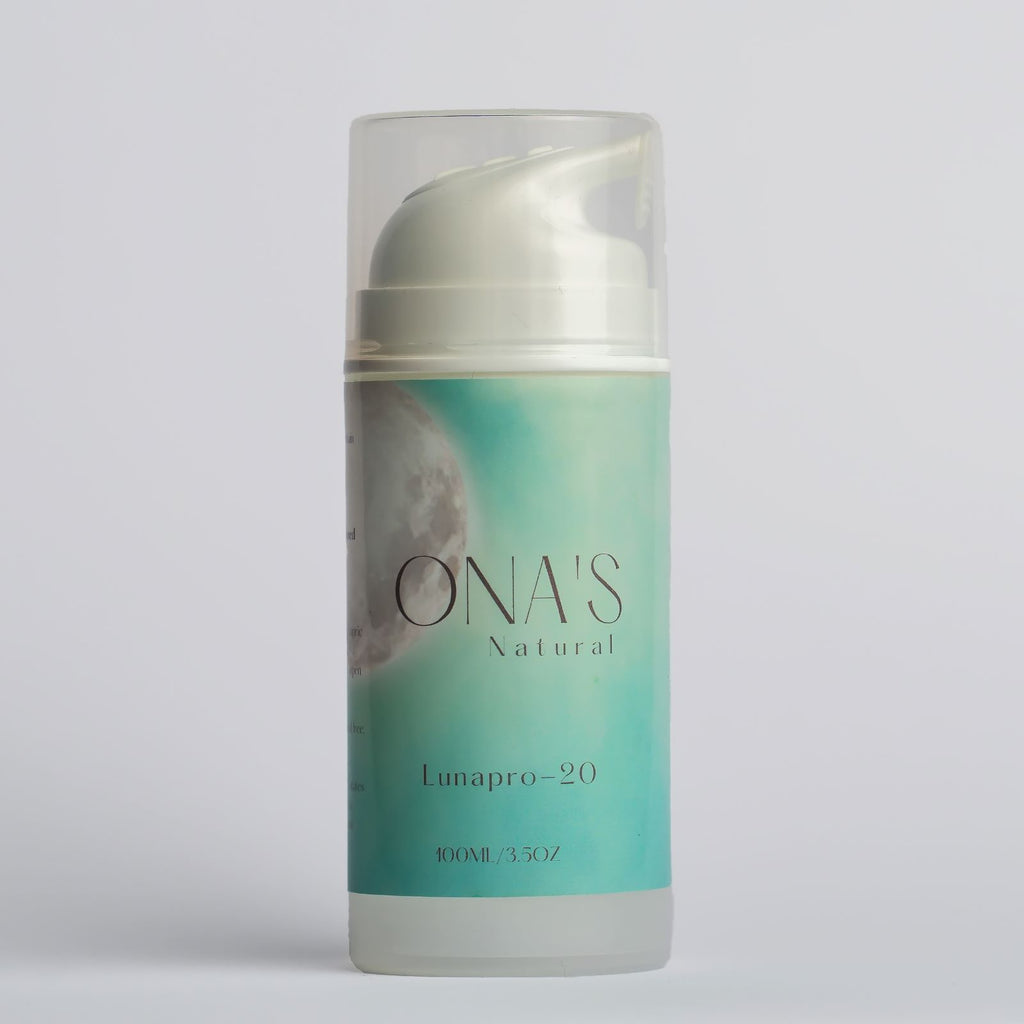 £81.0
Free Shipping & No Tax
Ships from Surbiton, London UK
Product ID:3879245447191
Variant ID:29219348545559
UPC: 636391359757
SKU: 200MG35ozFCOPump
20% Progesterone Cream 100 ml Pump - Coconut Oil Based.
200mg progesterone per pump, about 1 ml per pump, 99 pumps per container.
Soy, GMO and Fragrance Free.
Contains the highest concentration of 20% Natural Progesterone sold in the over-the-counter market.Progesterone Skin Cream.

​This is a Vitamin E based 20% Progesterone Cream.

Menopause & Peri-menopause Support.

The Vitamin E molecules are small enough to penetrate the outermost layers of the skin bringing the dissolved progesterone molecules in.

Vitamin E gives skin a firmer, plumper look, which can play a significant role in reducing the appearance of many fine lines and wrinkles.

Rubbing the cream on age spots will also help them to fade naturally, as it helps to repair damage caused by exposure to the sun.

The Vitamin E has the ability to benefit almost every area of the body when it comes to looking younger and helping the skin retain its moisture, elasticity, and health.
Contents
1 ml contains 200 mg Bio-identical Progesterone and 25 IU Vitamin E.

1/4 tsp contains 250 mg Progesterone and 31 IU Vitamin E.

The pump contains 19880 mg Progesterone.
Ingredient Facts
20% Natural USP Progesterone.

Purified water - Healthier and safer for your body.

Coconut oil has a light texture and easily absorbs into skin. It can be used to gently dislodge debris from deep within skin pores and follicles, and also may help prevent future acne because of its vitamin A content.

.Glycerine - Hydrates and soothes the skin.

5% Natural Vitamin E (Tocopherol) - Provides many health benefits for the skin as a strong Vitamin E cream.

Olivate/sorbitan olivate.

HEC - Thickener.


Aspen bark extract.
Refund & Return Policy
If for any reason you are not happy with your order, you will get a full refund and you will be mailed prepaid packaging for the return.
FREE SHIPPING * No Taxes * 
110% Satisfaction Guarantee
Ships from Long Beach, California, United States