Calm Cream - Topical 5% CBD 3% Progesterone Cream - 2 oz/56g airless pump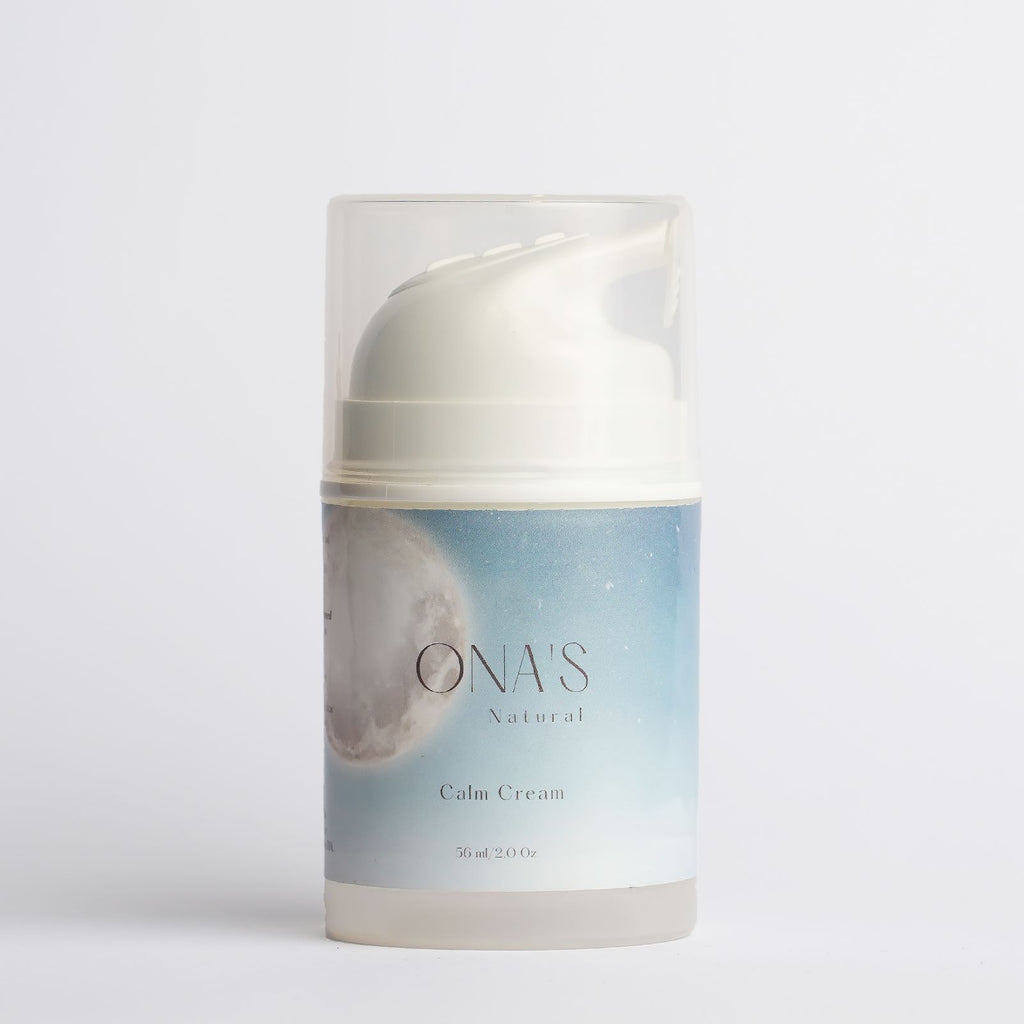 £35.0 ££70.00
Free Shipping & No Tax
Ships from Surbiton, London UK
Product ID:6744665096239
Variant ID:39972057940015
UPC: 636391359757
SKU: CBD5Prog3SmallPump
Ona's Calm Topical Cream is made with 2800 mg of CBD paired with rich full spectrum hemp extract from the best organically grown hemp from Colorado.
Introducing our ultra concentrated CBD/progesterone cream 5% CBD and 3% Progesterone. For relief of stress, anxiety, minor aches and pains in your muscles and joints. Our USA sourced and produced cream is natural derived.
Quick Reference
* 2800mg CBD or 5%, strongest on the market for half the price.
* 1680 mg USP Progesterone 3% cream soruced from wild yam
* 56 total serviings 1 ml each pump, 50 mg CB, 30 mg progesterone
* Full Spectrum CBD
* Highest strength CBD sold for fast relief of pain and anxiety
* Provides a fast sense of calm and relief
* Fast absorption
* Revitalize muscles and joints
* Great after hard workouts
* All natural ingredients
* Made in California
* Airless pump to minimize contamination and spoilage
* 3rd party tested to ensure it is THC free.
* Free shipping
* U.S.A. Hemp
* Money back guarantee immediately upon request
* NO THC
* 100% Natural Formulation
* Lab Tested
* No added parabens
* No added phthalates
* Natural oils and extracts known for anti-inflammatory properties.
Ingredient Facts
* 5% Full spectrum organically derived CBD
* 3% Natural USP Progesterone.
* Deionized water – Healthier and safer for your body.
* Fractionated Coconut oil (Caprylic/Capric Triglyceride) – Improves mineral absorption as well as protein and fat metabolism.
* Glycerine – Hydrates and soothes the skin.
* 5% Natural Vitamin E (Tocopherol) – Provides many health benefits for the skin as a strong Vitamin E cream
* Olivate/sorbitan olivate
* Hydroxycellulose, HEC, thickener, instead of Xanthan Gum.
* Aspen bark extract - all natural preservative, hypo-allergenic
Refund and Return Policy
* If for any reason you decide this product is not for you, we will give you a 100% refund immediately.
* Free first class mail shipping for the USA, Canada and the UK.
* No Taxes, not VAT
* Ships from California or London
* We ship to Canada for free
* We ship to Germany and most EU contries for a flat rate charge.